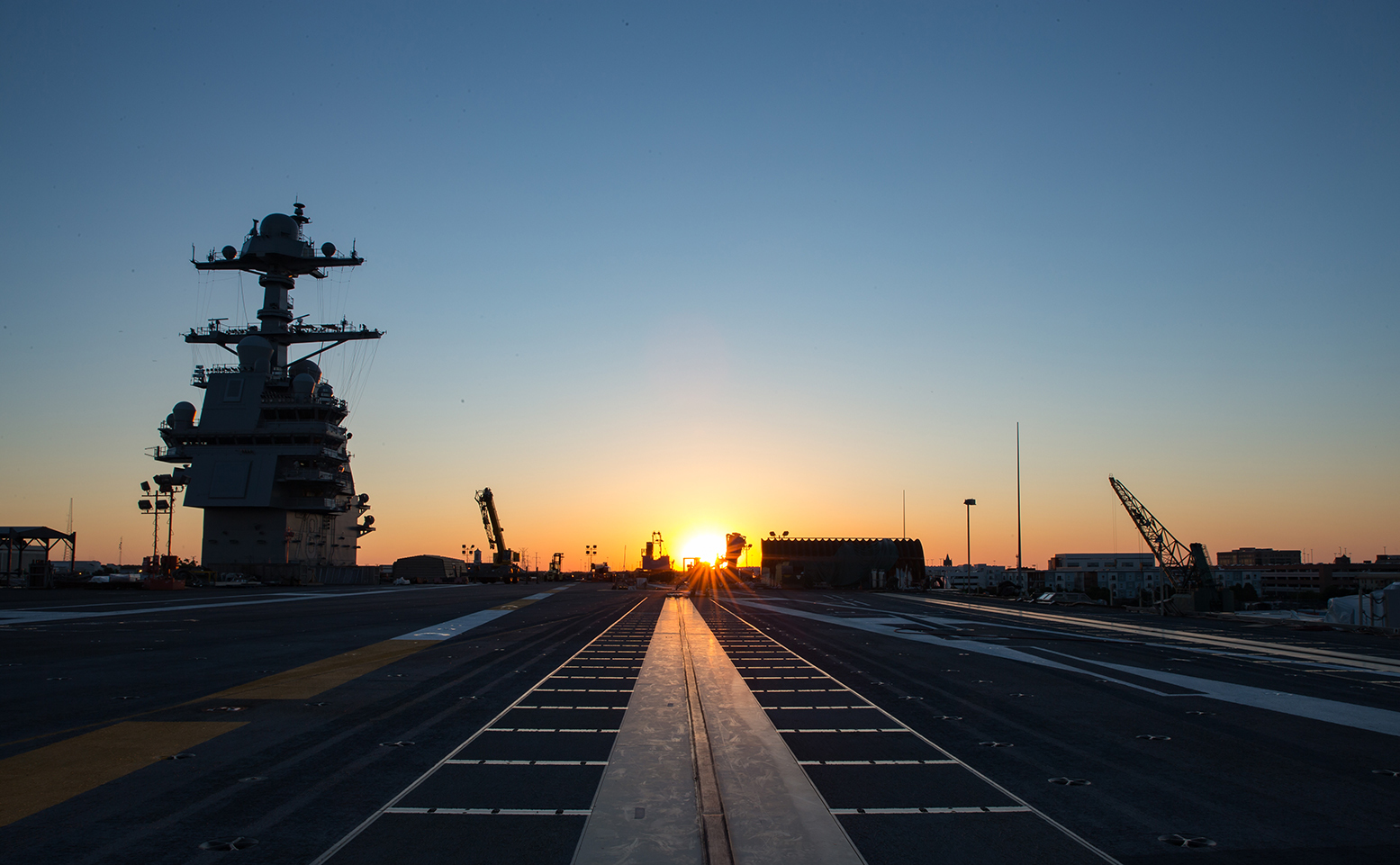 President Donald Trump wants the new Gerald Ford-class aircraft
carriers to use older steam catapults to launch aircraft rather than the
new electromagnetic launch system that the Navy has been developing for
more than a decade.
The unexpected comments from Trump came during a wide-ranging interview with
Time
magazine that were published on Thursday. Trump referred negatively to
the "digital catapult system" – a reference to the General Atomics
Electromagnetic Aircraft Launch System (EMALS) – and said it would take
"Albert Einstein to figure it out." Trump stated his preference for the
Ford-class carriers to use the older Mk 13 steam catapult system that is
used on the Nimitz-class carriers and the French carrier
Charles de Gaulle
(R 91).
"It sounded bad to me. Digital. They have digital. What is digital?
And it's very complicated, you have to be Albert Einstein to figure it
out," Trump said, according to the published interview.
"And I said – and now they want to buy more aircraft carriers. I said,
what system are you going to be – 'Sir, we're staying with digital.' I
said, no you're not. [You're] going to goddamned steam, the digital
costs hundreds of millions of dollars more money and it's no good."
When contacted, the Navy said it was preparing a statement on the president's comments.
Link:
https://news.usni.org/2017/05/11/presid ... -launchers